Water Meter Verification
What is a water meter verification?
This is a process where your water meter is compared to a calibrated reference meter, comparing the volume of water each meter records over a set time period. The verification process gives confidence that the meter meets the required accuracy standard (that your water meter is within 5% of the reference meter).
Why do you need a water meter verification?
In November 2010, the 'Resource Management (Measurement and Reporting of Water Takes) Regulations 2010' was released by the government in a drive to more accurately manage and monitor our fresh water resources.
The regulations apply to all water takes of 5 litres/second or more (as stipulated in your water take consent).
What information does the regulations hold? 
The regulations contain the 'rules' with which each consented site must adhere to. This includes:
Interpretation of consent rate of take
Record keeping requirements 

The water meter needs to have 'pulse output' capability
Must be within 5% accuracy of the reference calibrated meter during verification
That the style of water meter is suited for the properties of the water taken

Timing for when the verification needs to be completed by
The requirement to provide proof of verification to the council
Transitional provisions for existing water permits.
For more information on this, click on the link: http://www.legislation.govt.nz/regulation/public/2010/0267/latest/DLM3174201.html
For the 'Guidelines for the Measurement and Reporting of Water Takes', go to: http://irrigationaccreditation.co.nz/watermeasurement/wp-content/uploads/2014/09/Guidelines-for-the-Measurement-and-Reporting-of-Water-Takes-2014.pdf
Blue Tick Accredited:
AgFirst Engineering is currently a member of the 'Blue Tick Accreditation' program; a program that ensures the suppliers of verification services have been tested and assessed as competent. Companies that have passed this accreditation will only be recommended by the respective regional councils.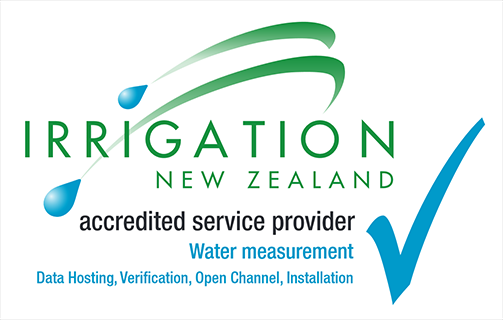 Agfirst Engineering Supply:
AgFirst Engineering can supply anything from the water meter through to designing and installation of pump/head works systems to meet your needs. 
Mechanical water meter
Battery powered electromagnetic water meter